St. Cloud Ignition Change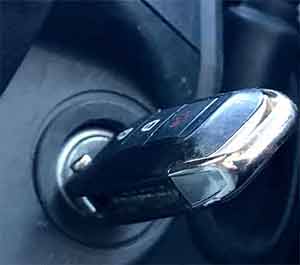 Your ignition switch is very important, and it is part of the ignition lock cylinder. Without the ignition working correctly, a person won't be able to start their car. As a matter of fact, this component acts as a source of power for different parts of your vehicle. It might work to power on accessories, for example. We want to point out how important the ignition is, and if you need an ignition change, you need to know who to call. If you are in St. Cloud, Florida or the surrounding area, we want you to know that we are ready to do what we can to solve your locksmith dilemma, which might include the need for an ignition change. You can just call on us to schedule service. Look for problems like flickering lights on the dashboard, a battery that won't hold a charge or drains fast, and a car that stalls. These are just some signs to be aware of that might indicate you do need an ignition change. If you need assistance, call on Locksmith St Cloud, LLC.
Again, we can be called for this service in St. Cloud, FL or the surrounding area. 24 hour a day service is something we do offer to motorists, too. If you need an ignition change, you might not be able to wait long. Just call and take advantage of our 'round the clock availability.
We offer the following services in St. Cloud and the surrounding area:
Broken key extraction
Chip keys
24/7 lockout service
Trunk opening
Ignition change
Remove stuck keys
Unlock trunks
Glove box unlocking
Smart Keys
All makes and models
And more